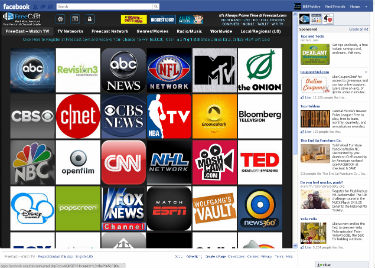 ORLANDO, FL, April 30, 2012 /24-7PressRelease/ – Whether you're aware of it or not, the world of entertainment is changing forever as two Internet revolutions continue to gain momentum.
The first, and more developed of the two, is a social revolution, in which all aspects of everyday life are becoming deeply intertwined with online social media networks like Facebook and Twitter.
The second, which is still building up steam,is the 'cord-cutting' revolution, in which Internet users all around the country are saying 'no' to ever-increasing cable and satellite bills and instead turning to online content providers to meet their entertainment needs.
At the nexus of these two revolutions is a game-changing Facebook app developed by FreeCast.com, which combines the interconnectedness of social media with the convenience of cord-cutting, creating an all-in-one solution for those who not only want to watch their favorite shows and movies for free, but want do so while connecting with their friends and other Facebook users. Read More→